Home

HEAT TREATING COLOR IMAGES
The following images are to help out builders who may have B&W Kindle or Nook ereaders or purchased the Print edition of Volume II.
Coloration depicted may vary from monitor to monitor, so use it as a rough guide rather than the definitive source.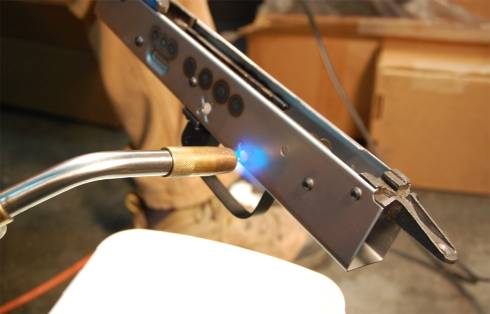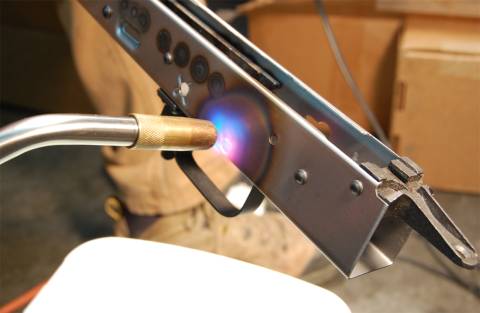 (Pic 1 - above) Begining heat treatment... , (Pic 2) then dull cherry red...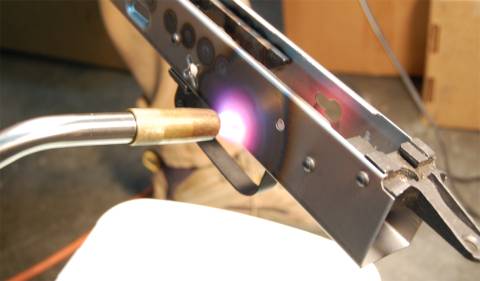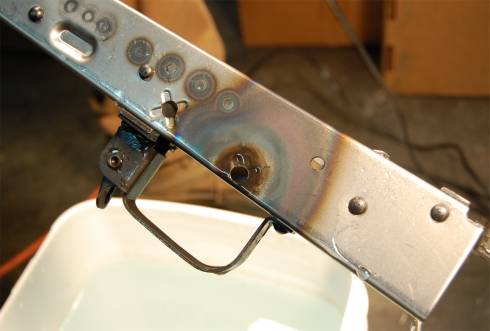 (Pic 3 above) ...then glowing orange , (Pic 4) Post-quenching, the discoloration is normal.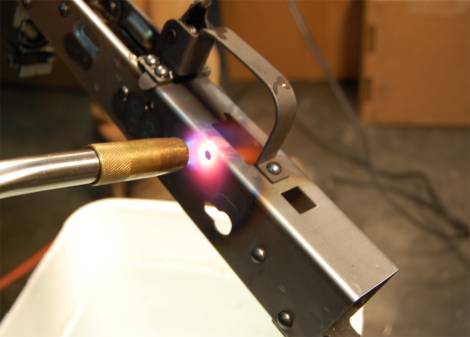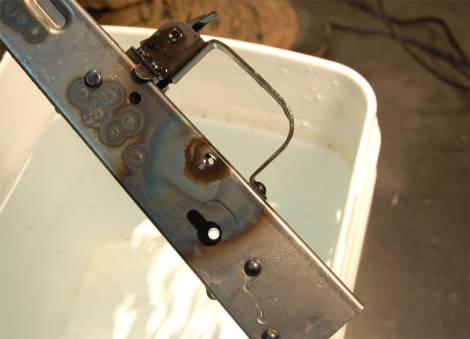 (Pic 5 above) Trigger axis pin hole...now glowing orange , (Pic 6) After treatment/quenching.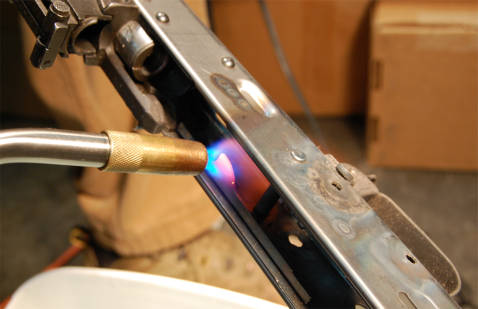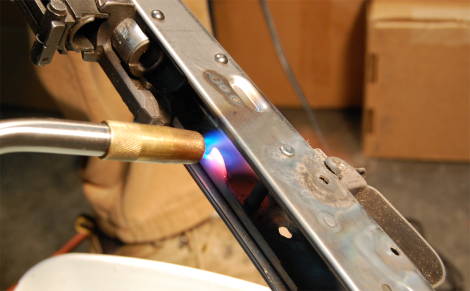 (Pic 8 above) Ejector - first a reddish color... , (Pic 9) ...tip now orange/yellow color.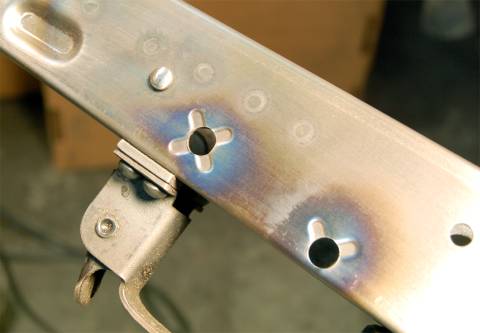 (Pic 10 above) After tempering step....Blue/gray (almost silver in color)

BUILD YOUR OWN AK is published by Loose Cannon Enterprises
Design, content and all images are copyrighted © 2013
www.loose-cannon.com